Cheetah Wheels
High End Tuning Wheels. When the rear wheels can be wider then the front.
Our product range includes sizes from 19" and 20" with jaw widths from 8.5" to 11". TÜV certificates or ABE's are of course the absolute prerequisite to produce these light alloy rims and to market them almost worldwide. Every Cheetah Wheels wheel is tested to the highest quality standards in terms of technology and finish. Only after positive examination by the German TÜV do our wheels hit the street.
All prices are per piece, incl. standard accessories and VAT. Special accessories with bolt circle adaption screws or spacer rings are charged with a surcharge per rim. Typographical errors and changes reserved. Due to the high density of shapes, we cannot release anyone from the rights of third parties.
CV.04 - Anthracite Front Polished
| Size | Bolt Circle | Price incl. VAT |
| --- | --- | --- |
| 8x18 | 5/108; 5/112; 5/114,3 | 154,90 € |
| 8x19 | 5/108; 5/112; 5/114,3 | 184,90 € |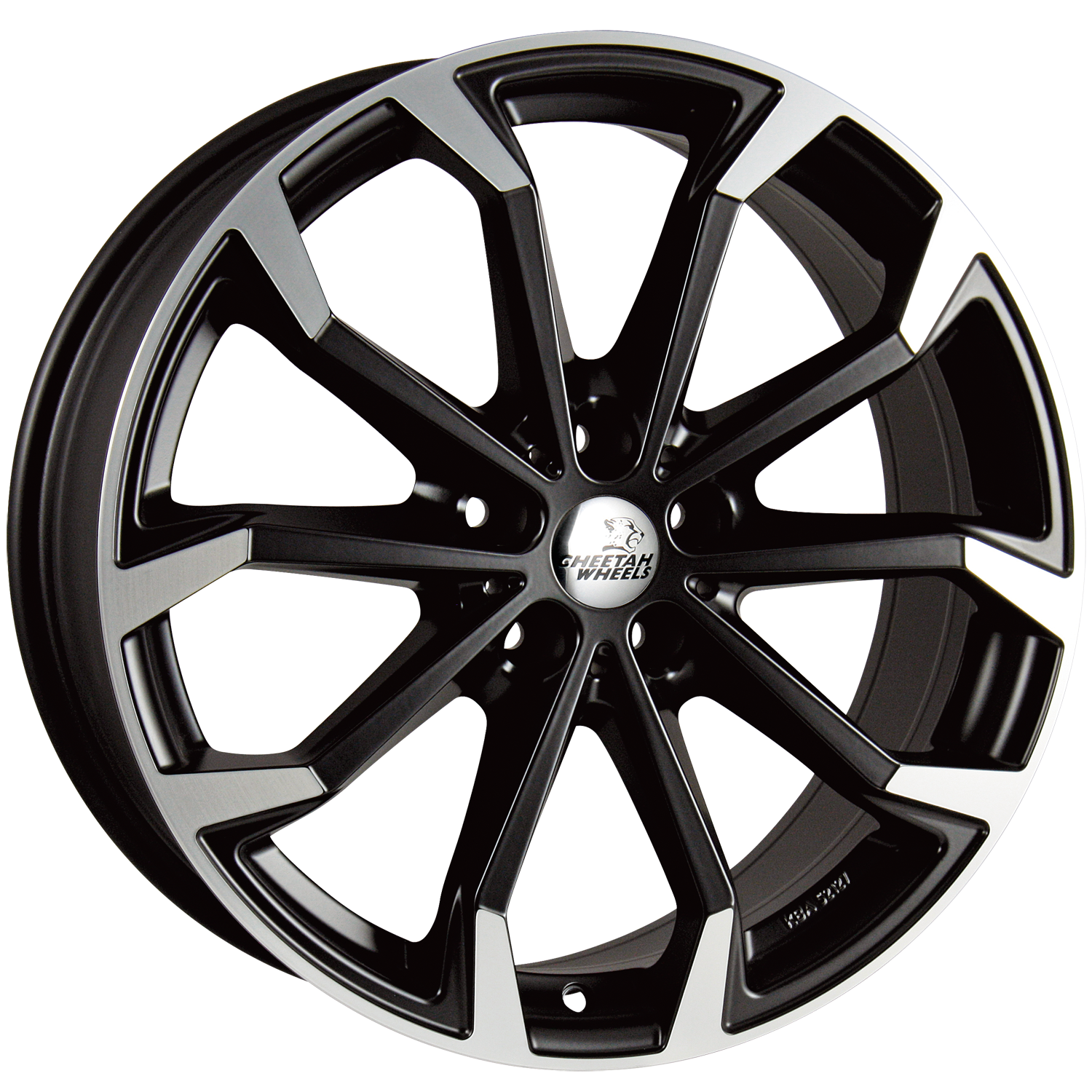 CV.04 - BlackPartially Polished
| Size | Bolt Circle | Price incl. VAT |
| --- | --- | --- |
| 8x18 | 5/112; 5/114 | 159,90 € |
| 8x19 | 5/112; 5/114 | 189,90 € |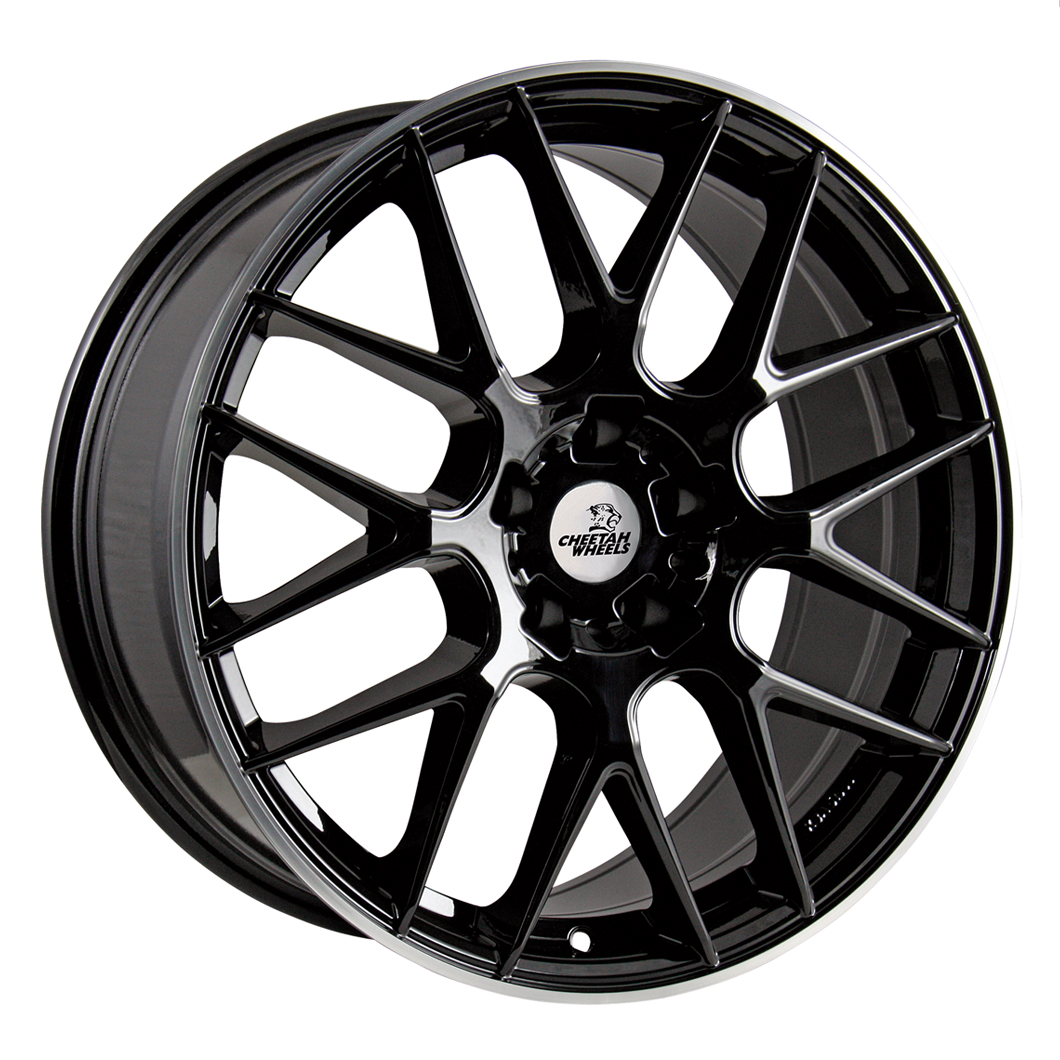 CV.03 - Black
| Size | Bolt Circle | Price incl. VAT |
| --- | --- | --- |
| 8x18 | 5/105-31; 5/108-48; 5/112-30; 5/112-40; 5/112-50; 5/114,3-45 | 159,90 € |
| 8,5x19 | 5/108-45; 5/112-30; 5/112-38; 5/112-45; 5/114,3-44; 5/120-35 | 189,90 € |
| 8,5x20 | 5/108-45; 5/112-30; 5/112-42; 5/114,3-45 | 229,90 € |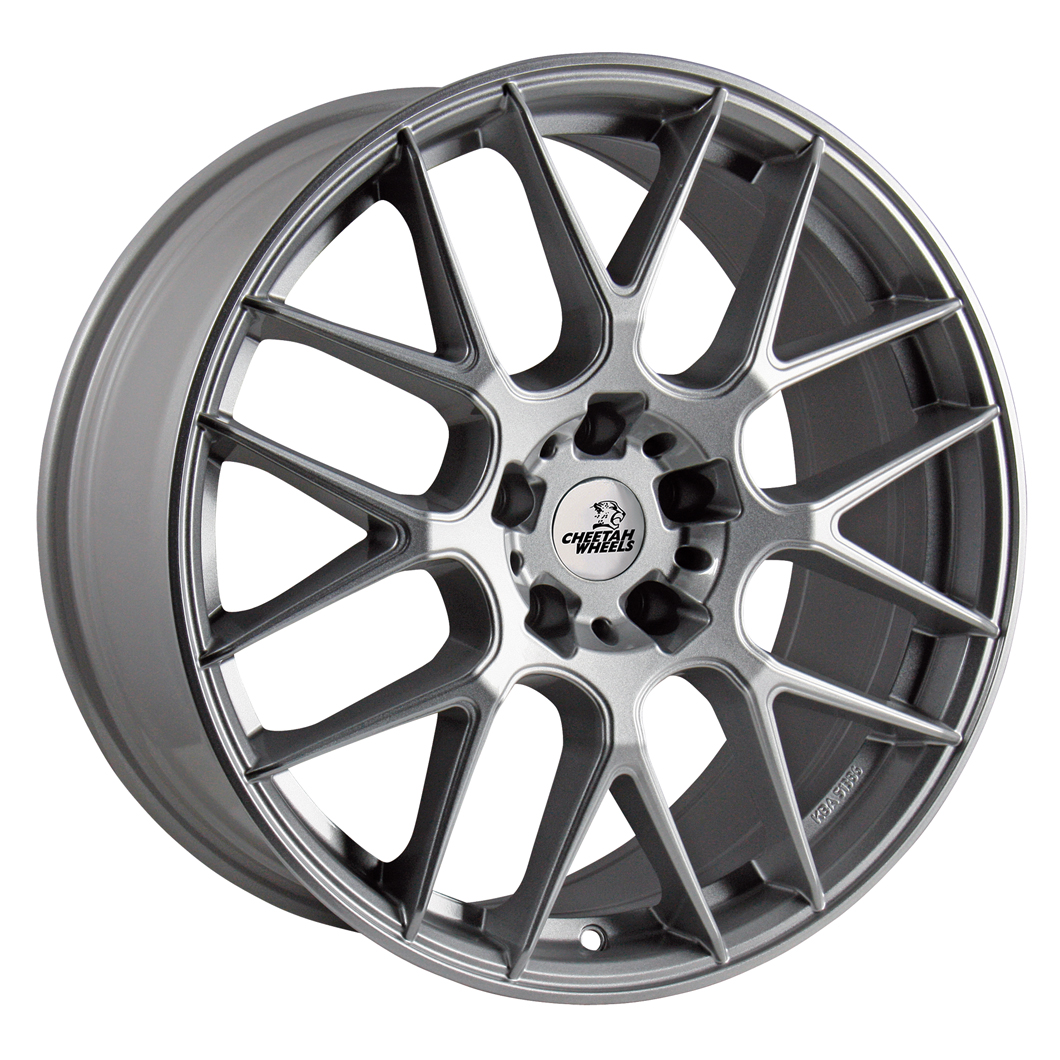 CV.03 - Silver
| Size | Bolt Circle | Price incl. VAT |
| --- | --- | --- |
| 8x18 | 5/105-31; 5/108-48; 5/112-30; 5/112-40; 5/112-50; 5/114,3-45 | 154,90 € |
| 8,5x19 | 5/108-45; 5/112-30; 5/112-38; 5/112-45; 5/114,3-44; 5/120-35 | 184,90 € |
| 8,5x20 | 5/108-45; 5/112-30; 5/112-42; 5/114,3-45 | 224,90 € |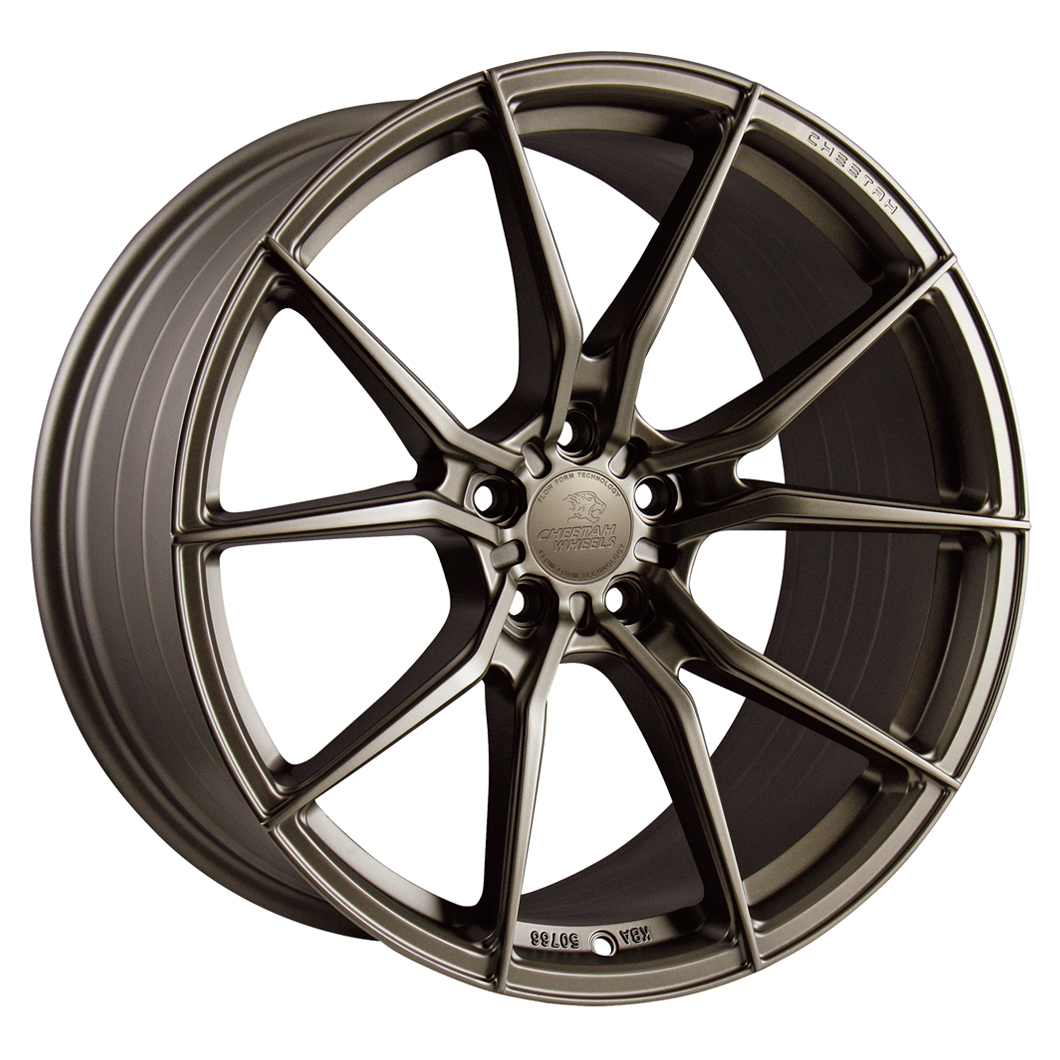 Spyder Flow Form -
Limited !
Matt Bronze
| Size | Bolt Circle | Price incl. VAT |
| --- | --- | --- |
| 8,5x19 | 5/112-45; 5/112-35; 5/120-35 | 389,90 € |
| 8,5x20 | 5/112-45; 5/120-35 | 489,90 € |
| 10x20 | 5/112-40 | 529,90 € |
Spyder Flow Form - Anthracite
| Size | Bolt Circle | Price incl. VAT |
| --- | --- | --- |
| 8,5x19 | 5/112-45; 5/112-35; 5/120-35 | 369,90 € |
| 8,5x20 | 5/112-45; 5/120-35 | 469,90 € |
| 10x20 | 5/112-40 | 499,90 € |
CV.02 - Silver
Right & Left rotation
| Size | Bolt Circle | Price incl. VAT |
| --- | --- | --- |
| 8,5x18 | 5/108-47; 5/112-30; 5/112-45; 5/114,3-40; 5/120-35 | 189,90 € |
| 8,5x19 | 5/108-45; 5/112-30; 5/112-45; 5/114,3-45; 5/120-35 | 219,90 € |
| 8,5x20 | 5/112-35; 5/112-45; 5/120-35 | 289,90 € |
CV.02 - Black
Right & Left rotation
| Size | Bolt Circle | Price incl. VAT |
| --- | --- | --- |
| 8,5x18 | 5/108-47; 5/112-30; 5/112-45; 5/114,3-40; 5/120-35 | 189,90 € |
| 8,5x19 | 5/108-45; 5/112-30; 5/112-45; 5/114,3-45; 5/120-35 | 219,90 € |
| 8,5x20 | 5/112-35; 5/112-45; 5/120-35 | 289,90 € |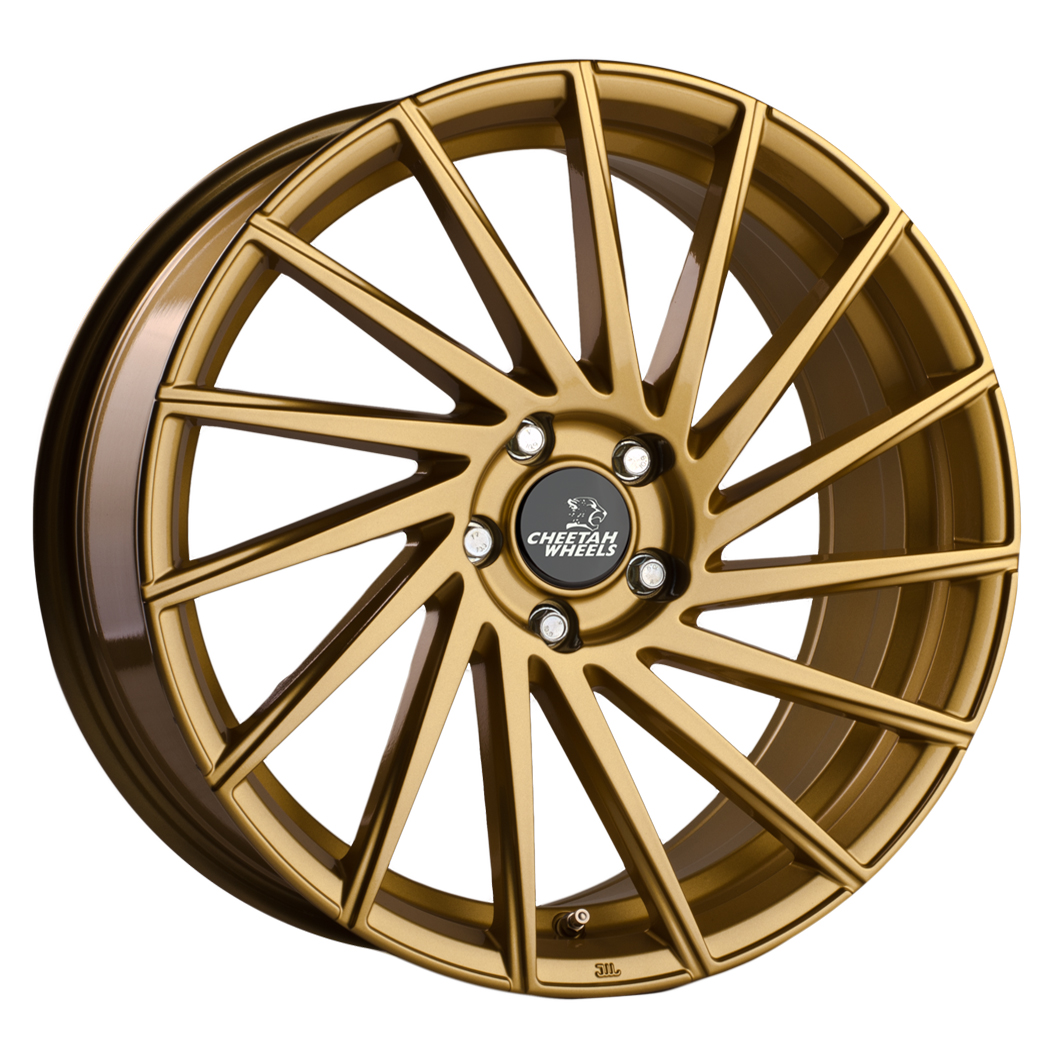 CV.02 - Gold
Right & Left rotation
| Size | Bolt Circle | Price incl. VAT |
| --- | --- | --- |
| 8,5x18 | 5/108-47; 5/112-30; 5/112-45; 5/114,3-40; 5/120-35 | 189,90 € |
| 8,5x19 | 5/108-45; 5/112-30; 5/112-45; 5/114,3-45; 5/120-35 | 219,90 € |
| 8,5x20 | 5/112-35; 5/112-45; 5/120-35 | 289,90 € |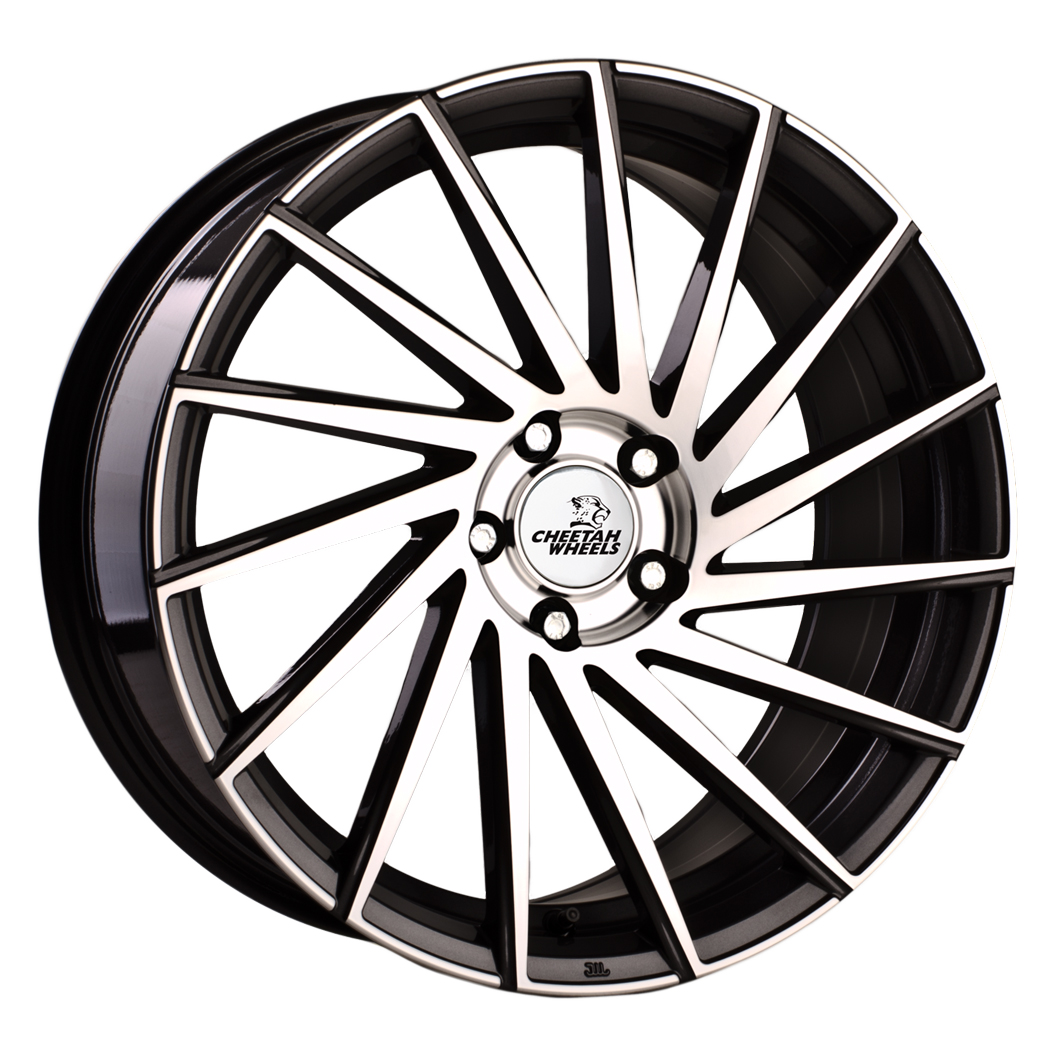 CV.02 - Black, Front Polished
Right & Left rotation
| Size | Bolt Circle | Price incl. VAT |
| --- | --- | --- |
| 8,5x18 | 5/108-47; 5/112-30; 5/112-45; 5/114,3-40; 5/120-35 | 199,90 € |
| 8,5x19 | 5/108-45; 5/112-30; 5/112-45; 5/114,3-45; 5/120-35 | 239,90 € |
| 8,5x20 | 5/112-35; 5/112-45; 5/120-35 | 299,90 € |
CV.01 – Black Undercut Silver
| Size | Bolt Circle | Price incl. VAT |
| --- | --- | --- |
| 8,5x19 | 5/112-35; 5/112-45 | 309,90 € |
| 9,0x20 | 5/112-28; 5/112-40; 5/114,3-38; 5/120-30; 5/120-45 | 359,90 € |
| 10,5x20 | 5/112-35; 5/112-45; 5/120-25 5/120-35 5/120-45 | 389,90 € |
CV.01 – Gunmetal Dark Grey
| Size | Bolt Circle | Price incl. VAT |
| --- | --- | --- |
| 8,5x19 | 5/112-45; 5/112-35; 5/120-35; 5/120-40 | 229,90 € |
| 9,5x19 | 5/112-40; 5/112-35; 5/120-35 | 249,90 € |
| 8,5x20 | 5/112-40; 5/112-35; 5/120-35 | 279,90 € |
| 10x20 | 5/112-45; 5/112-35; 5/120-35 | 309,90 € |
| 9,0x21 | 5/112-40; 5/114,3-40; 5/120-30 | 449,90 € |
| 10,5x21 | 5/112-45; 5/114,3-45; 5/120-40 | 499,90 € |