Lombartho Wheels
The design wheel for premium SUVs
Through the perfect blend of design, quality and exclusivity, the Lombartho designer wheel will also give your vehicle a personal and exclusive look!
Thanks to the latest low pressure casting technology, we were able to achieve our main goal, the development of a very strong but lightweight rim. Our product range includes sizes from 19" to 23".
All prices are per piece, incl. standard accessories and VAT. Special accessories with bolt circle adaption screws or spacer rings are charged with a surcharge per rim. Typographical errors and changes reserved. Due to the high density of shapes, we cannot release anyone from the rights of third parties. * with Bolt circle adaption screws ** with track discs - both are subject to surcharge !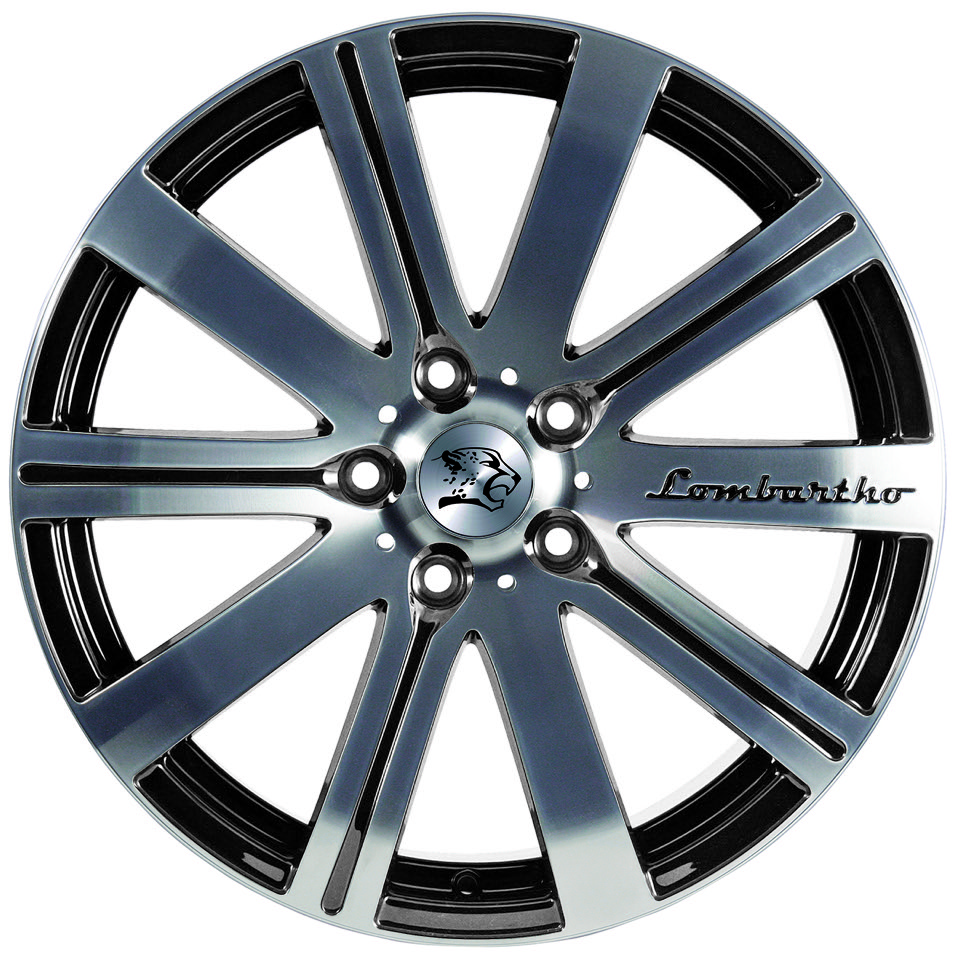 Grey - Front Polished
| Size | Bolt Circle | Price incl. VAT |
| --- | --- | --- |
| 8,5x20 | 5/112-48 | 299,90 € |
| 8,5x20 | 5/112-26; 5/112-38; 5/112-43 | 339,90 € |
| 9,5x20 | 5/112-40/ 55 | 349,90 € |
| 9,5x20 | 5/112-30 | 389,90 € |
| 9x21 | 5/112-48; 5/120-45; 5/130-50 | 379,90 € |
| 9x21 | 5/112-23/ 28; | 419,90 € |
| 10,5x21 | 5/112-45; 5/120-40; 5/130-50 | 429,90 € |
| 10,5x21 | 5/112-25/ 32/ 35 | 469,90 € |
| 10x22 | 5/112-40; 5/112-55; 5/120-45; 5/127-50; 5/130-50 | 599,90 € |
| 10x22 | 5/112-30; 5/120-40 | 649,90 € |
| 11x23 | 5/112-50; 5/112-41; 5/120-50 | 799,90 € |
Hyperblack
| Size | Bolt Circle | Price incl. VAT |
| --- | --- | --- |
| 8,5x20 | 5/112-48 | 299,90 € |
| 8,5x20 | 5/112-26; 5/112-38; 5/112-43 | 339,90 € |
| 9,5x20 | 5/112-40/ 55 | 349,90 € |
| 9,5x20 | 5/112-30 | 389,90 € |
| 9x21 | 5/112-48; 5/120-45; 5/130-50 | 379,90 € |
| 9x21 | 5/112-23/ 28; | 419,90 € |
| 10,5x21 | 5/112-45; 5/120-40; 5/130-50 | 429,90 € |
| 10,5x21 | 5/112-25/ 32/ 35 | 469,90 € |
| 10x22 | 5/112-40; 5/112-55; 5/120-45; 5/127-50; 5/130-50 | 599,90 € |
| 10x22 | 5/112-30; 5/120-40 | 649,90 € |
| 11x23 | 5/112-50; 5/112-41; 5/120-50 | 799,90 € |